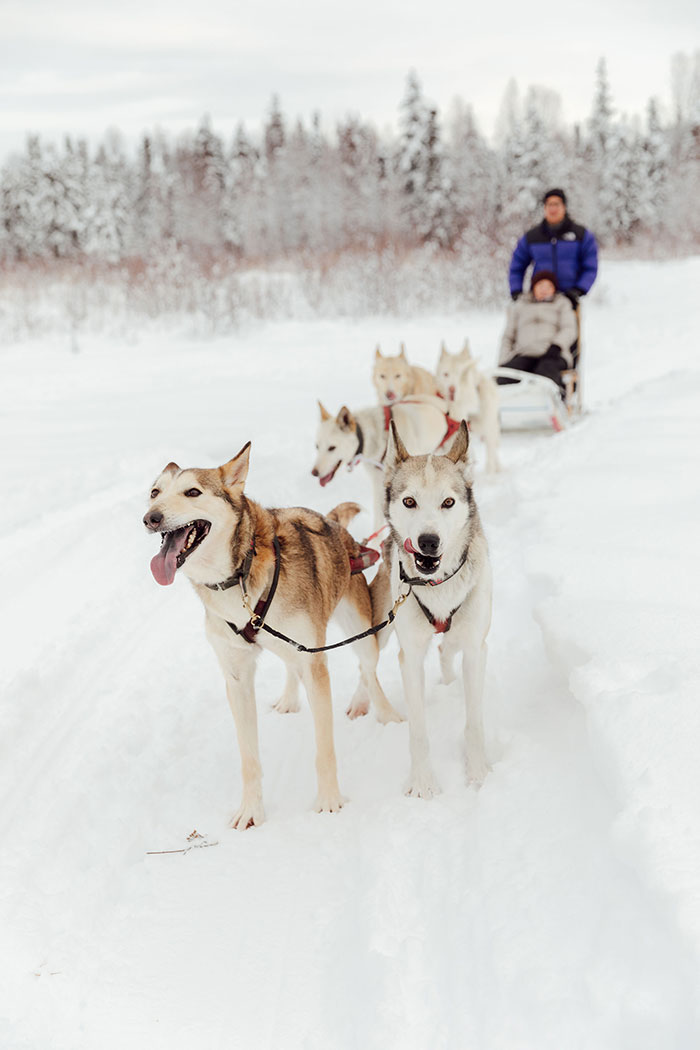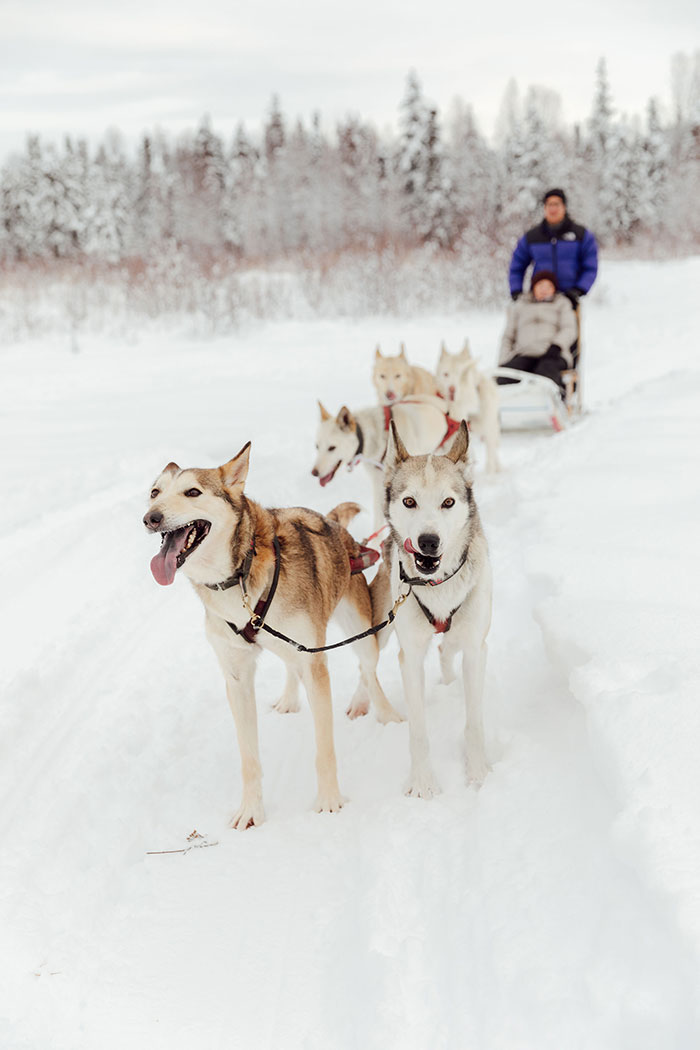 Mush Your Own Sled Dog Tour
More Dog Sledding Tour Info
Visit the homestead of Iditarod Champion Dallas Seavey in Talkeetna, Alaska and tour his kennel of over 90 Iditarod sled dogs. The tour begins at the kennel headquarters overlooking the dog yard and snowy boreal forest you'll mush through! Highlights include the hook-up, sled driving demo and a six mile mush on the same trails that Dallas trains his Iditarod team on. Each two guests will share a dog sled and dog team of Alaskan Huskies for your mini-expedition. Or, for those that choose to, ride with an experienced mushing guide.
For the first half of your ride, you will guide your team through the silent snow capped birch and spruce forest, the only sounds are paws pounding, the sled's runners gliding across the snow and the occasional excited bark. Many photo opportunities will be available as you visit replica Iditarod checkpoints and race to the finish line under the burled arch!
After your ride, join us for a tour of the homestead, kennel operations and time with the younger husky puppies. Make sure to take plenty of photos with the future Iditarod Champions before they're famous! Finish this unique experience back at kennel headquarters, meeting other members of the professional mushing team and warming up with cookies and hot drinks.